I have been so remiss in writing up the exhibitions I visited over the last 12 months that I could do both at once! However part of the problem in doing this is is translating my hastily scribbled notes from way back then! However I did write a list of photographers whose work obviously caught my eye for one reason or another and they were as follows:
Mitch Dubrowner
Irina Werning
Andrew McConnell
Carleton Watkins
Palani Mohan
Rona Chang
Mitch Dubrowner
The Winner of the L'Iris d'Or - the 2012 Sony World Photography Awards Photographer of the Year was American photographer Mitch Dobrowner. He took images of sweeping horizons and the weather in
Storms.
He is quoted as stating what he likes about landscape photography is the one moment that will never be the same again and gives Ansel Adams a nod as his inspiration. I love the strength of the black and white images which all give a very low horizon and huge emphasis on the glowering skies.
Mitch Dubrowner
Irina Werning
Her series
Back to the Future
concentrated on portraiture and examining family snapshots from people's past. Described as whimsical she then dressed adults as they had been as children and placed them in the exact same spot/situations. This appealed to my sense of fun and also a different take on portraiture. I was also impressed at the amount of research some must have taken to track down similar fabrics or props, and the post processing done to complete the body of work.
Irina Werning
Andrew McConnell
Images on display were from his series
Leaving Gaza
which oddly combined Sports with Politics but not in the usual way one would assume.
Andrew McConnell reports on Gaza Surf Club. Under Israeli blockade, the Gaza Strip is regularly referred as 'the largest open-air prison on earth'. With no recreational space to speak of, the Mediterranean, alluring in spite of the sewage, is an immense source of release for the local population. Surf is still a fledging sport, numbers being kept low by a dearth of equipment.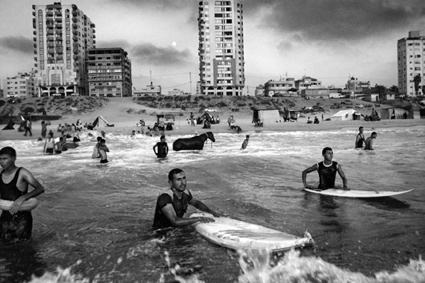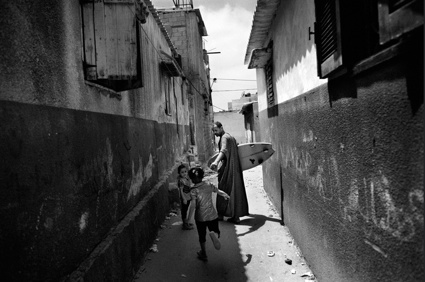 Andrew McConnell
Carleton Watkins
I jotted him down because the 2012 Kraszna-Karusz Best Photography Book Award was given to Carleton Watkins: The Complete Mammoth Photographs (Getty Publications, $195.00, hardcover) at the Sony Photo Awards in London. Apparently this body of work produced by photographer Carleton Watkins (1829–1916) between 1858 and 1891 constitutes one of the longest and most productive careers in nineteenth-century American photography. What amazed me was I had never heard of him before yet he seems to have loved Yosemite as much as Ansel Adams, taken shots of practically the same places all which goes to prove there is not a lot of new stuff about ;oD.
Carleton Watkins
Palani Mohan
Palani Mohan won third place in the Wildlife and Nature section. I think what struck me about these images were that they were again shot in black and white and followed Kazk Eagle Hunters. These days most wildlife photography wants to document "realism" so we get the saturated colours and depiction of wildlife in their natural habitat rather than working with man. The contrasting textures and sharp details I found mesmerising.
Palani Mohan
Rona Chang
Photographer Rona Chang photographed her home borough of Queens in New York as part of a series called
Moving Forward, Stand Still
. Incorporating images captured in the neighbourhoods of Astoria, Corona, Jackson Heights, Elmhurst and Flushing, the photographs capture the cultural diversity crammed side by side in this small pocket of America.
Settling into Eid
Concrete Bathers
Rona Chang
2013 Awards
I must admit I was a bit naughty and forgot to take my notebook and jot anything down this year. Looking through the online information has jogged my memory and I'll mention again some of the images that caught my eye.
Fire Dragons of "Fung shun" by Gilbert Yu
Yi Peng Lantern Festival 2012 by Justin Ng
Nguyen Hoang Hiep, 1st Place, Vietnam National Award, 2013 Sony World Photography Awards
There are so many categories and entries it is just so hard to talk about them all. With a lot I couldn't understand why some were voted for as winners over the others. I accept that a fair few images these days are manipulated and I have no issue with this, I manipulate my own, but some come across as over worked and not pleasing to my eye. But that's just me :o)
Felix Baumgartner: Faster than the speed of sound by Balazs Gardi has some amazing shots but some seem HDR'd too far.
Back to straight forward portraits One Day in History by Andrea Gjestvang shows portraits of children and youths who survived the massacre on the island of Utoeya outside Oslo (NO) on 22nd of July 2011. Brilliantly done.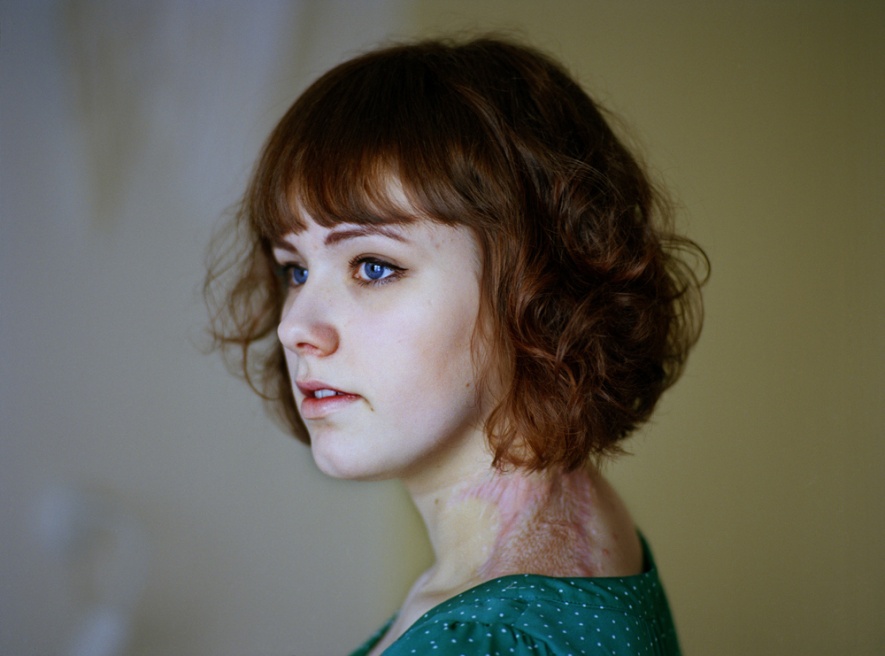 To see all the others follow the link........very short review and not much in depth analysis but that's what happens when you don't quite have your head on straight!
Sony WPO